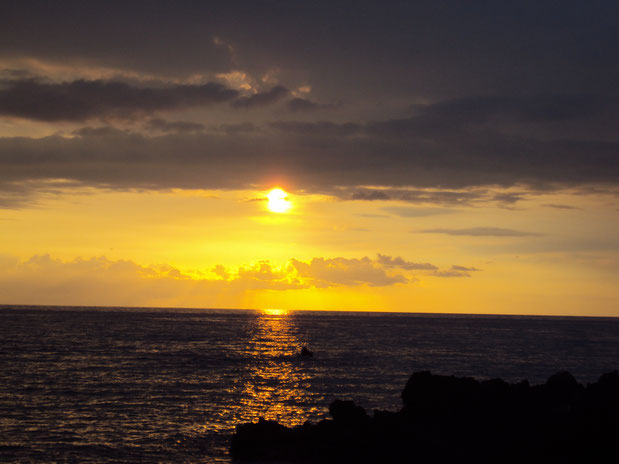 I am writing today , sitting in midst my bagages packed, all the stores and closets empty, cause I am leaving this appartment , the country I have been living for 40years going for New adventures in 2 days.
Sounds pathetic , maybe  a little: but for the moment I just  follow  my  Souls  Voice 
Dear  sweet one, she has taken over the  drivers  seat  right now, I feel it very  strongly inside  of me, No Doubt !
I KNOW, Feel  and  sense it very deeply., in the way  i act_ or rather  NO ACTIONS, more an allowing, the  way  I take  decisions, How  I speak, so  much  more  clarity  in  my voice,  my  words.
And  I  feel this  goodby  as well:  in my  walks  in  nature  letting  go,  with  tears, really  sensing as  with  a  last  huge  swirl with  my wings  i  integrate  the  remaining  pieces,  taking it all back to  me.
And  last  parts  of  the  human, that was  dealing  with  games, control, having  to get  things  done, hard  work..
Today  I  did  some  last  paper  stuff , paking  etc, and   since  my  wake  up  the  topic  of  GAMES/  CONTROL  was  in  the air  through  a  messanger  notice  of  somebody  warning  me  and  my  FB  friends  not  to  LIKE  person  X: WUUUT my  Human  jumped  in  texting  a  second  later  7  of  my  FB   friends:::and while  writing  a shift  happened, consciousness of  WTF  are  we  doing  here, going  in  others  crab. I stopped, it didn't even  feel  good.
Then  it  continued  with  my  seeing  that  the  money  hasn't  been  transferred  on  my  account  for  the  furniture  I  had  sold.
My  Souls  voice, more a sensing  was saying: all fine, no need to  contact the  person  let  go:every  action  like  email  or  phone  call would  be  just  out  of  control, not  trusting  that  when  the  MASTER  AND  SOUL  are  in action..no  need  to  doubt, worry  check or  control:  NO  NEED.
For  my  human,   it was  hard, man!!!  But  we  made  it.
I  did  some good  breathing  in  my  car, and  very  strongly  from  within  came :"  OK  I LET  IT  ALL GO  NO  MORE  GAMES  /  CONTROL..I am  TIRED!!
15  minutes  later  my  cleaning  lady  caled  me  apologysing  thousand  times  : "  sorry  sorry , I did  something  very  bad...(  silence, what  coud  it  be, breaking  my  ceran cooking  field, a  window?)..OH  MISS  I BROKE  YOUR  BODY_ WHEIGHT  BALANCE..!!!
A  second  only  needed  to  connect  Human  Soul  and  Master  synapses::WHATTT, and  broke in a  10  minutes cosmic  completly  crazy  laughter
I had  shifted  my  control..aspects, and  she  had  served  me to  materialize it  in  my  reality.  I WAS  JUST  IN  AWE!
You  see, since  the  very  few  days, a week  maybe I SEE FEEL AND KNOW  my SOULS  in  the  front  spotlight  of  my  stage, not  only  I  am  more  relaxed, more  into  allowing,    DEEP  TRUST  AND  KNOWINGNESS  increased,  but  generally  speaking, it  is  just  living  with  more  ease  and  grace.
And  if  fear  or  whatever  comes  up, ok  fine, but  it  is  changing  in  minutes, following  blindly  , almost  my  NEW  BEAUTIFUL  SOUVEREIGN  SHEPARD.
And  today  again, I  truly  honour  my  Human  just  following  US  on  this  wholy  NEW  and  HOLY  new  way  of  LIVING,  CREATING.
Allowing  creation  come  from  the  Souls  PASSION,  together with  the  human  very  important  to  get  the  SOULS  CREATION  IN  THE  NOW moment, materialized  in  this  reality.
WHEN  the  Soul  comes in  forth,  Life  will never  be  the  same:  diffrent  in  a  way  never  experienced  before.
 And  yes it  takes   me  again  and  again  to  my  self  commitment,  to  truly  being worthshipping  my  decision  to  go for  this. ,  going  beyond any  sort  of  limitation,  or  old  known  ways  of  creation.
I  can just  tell from  my experience, intense  damn yes,  boring  at  all, going  back  never  again ..I enjoy  it  with  every  step  I  take.
HELLO  WORLD  HERE  SHE  IS!!